The vest for spring and summer is an indispensable element in a woman's wardrobe. Designers are adamant about using vests in their fashion collections. A variety of styles, colors and materials allow you to create the boldest and most unexpected visions for both spring and summer. Modern office outfit, everyday comfortable look – will be suitable everywhere. But it is important to have an idea of ​​the current trends of the season, typical of the vest. Only one inappropriately selected product can spoil even the most promising image.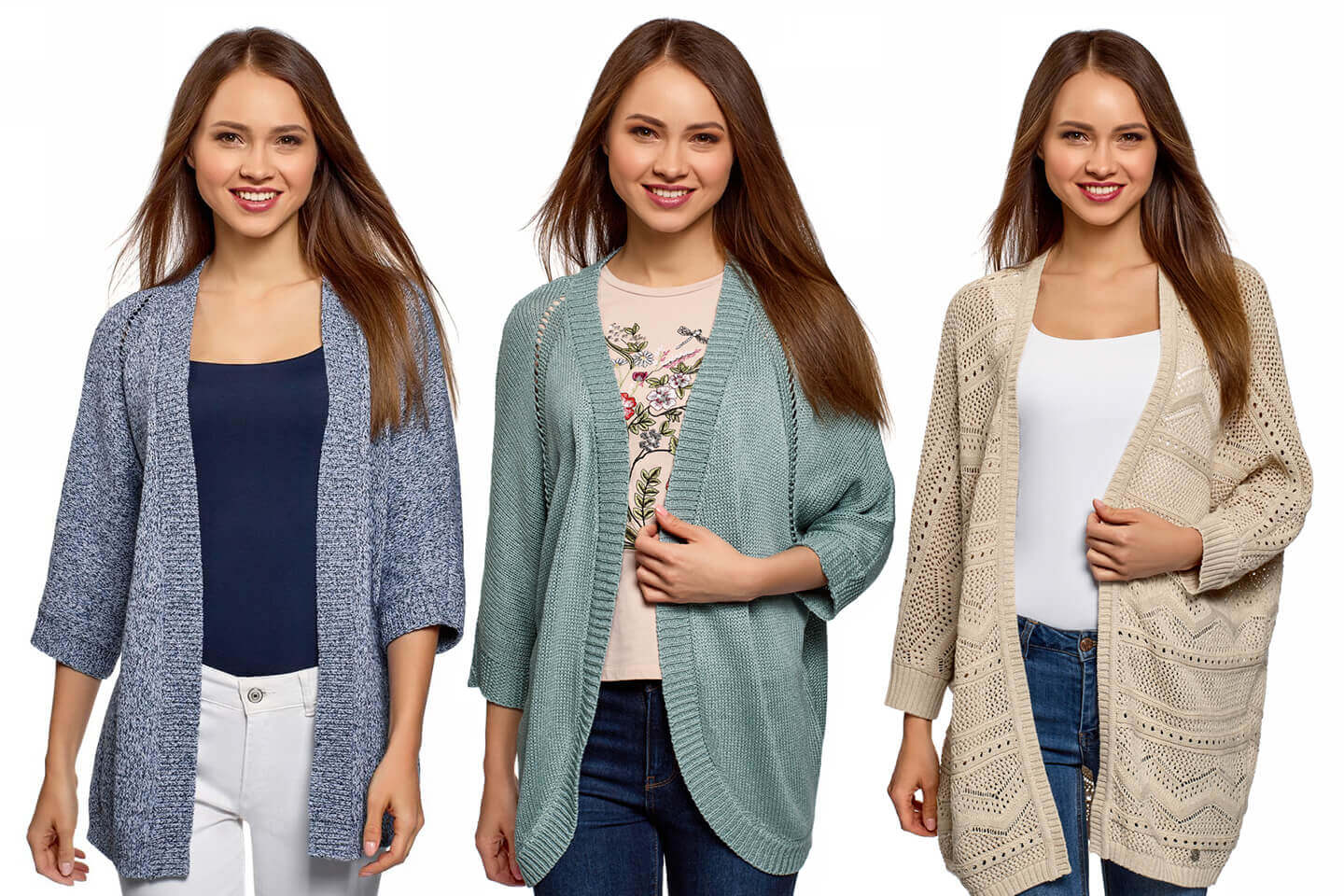 What vests are in vogue in 2022
The vest is a key element in a woman's wardrobe. Fashion for spring 2022 brings him back to the stylish Olympus. Boring vests are replaced by bright and textured patterns that will emphasize the individuality of each woman. In 2022. are presented modern colors of vests, including lilac, blue, pink, orange. For conservative ladies, shades of blue, gray and, of course, black will remain in vogue.
Stylists offer to pay attention to modern models made of leather, with feathers, zippers and buttons, with a belt , free cut and asymmetrical, grunge, sporty chic and boho. This season the choice is unlimited.
How to create a really modern look with a cardigan
Stylists note the flexibility of this product, combining it with dresses, skirts , pants, jeans, shirts and various accessories. Creating beautiful and stylish outfits with a vest is easy. Top 7 stylish looks for this spring:
With leather shorts
Do you want to welcome spring fresh and up-to-date? Choose a vest model with voluminous sleeves. Knitted cardigan in juicy light green color with bell sleeves will add dynamism and unusualness to the outfit.
Emphasize the waist with a suitable velvet belt. Combine the vest with modern leather shorts and velvet socks. Complete the look with thick dark glasses in a white frame.
With palace pants
Combine a milk knit cardigan with beige palazzo high pants for an elegant and feminine look. The extended model will visually stretch the silhouette and lengthen the legs. Pants with wide legs to the floor will enhance the effect. In order not to look full, the waist should be emphasized with a belt.
Complement the outfit with a pearl necklace and a classic leather bag . Ladies of age should be careful with this image, because some elements will emphasize the years. Replace the pearl necklace with more modern accessories.
With slit jeans
For the modern woman, comfort is important. Knitted vest + jeans + sneakers – an image that is ideal for a walk in the park, for shopping, meeting friends. A bright accent will be the turquoise color of the upper part with an interesting ornament.
Gray straight jeans with slits and white boots with thick soles will make the outfit more modern and stylish. A modern bag will complement the interesting look.
With satin mussel skirt
Stylists do not change their desire to combine different textures and styles. They offer ladies to wear in the spring of 2022: oversize vest, satin mussel skirt and sneakers. The bold and at the same time elegant appearance can be applied both for an informal and a business meeting.
The bold combination of textures requires careful handling of the color palette. Use the three-color rule. The base is beige, which can be seen in the main elements: top, bottom and shoes. An up-to-date juicy orange, in which the jumper, the bag, as well as individual elements of the print are made, will refresh the look.
With a sundress
The vests will not only keep you warm in cold weather, but will also be an interesting addition to your look in the summer heat. Gentle and romantic look with a white sundress and a milky openwork vest can give femininity to even the most sworn rebel.
Complement the look with metal accessories and platform sandals. The bag will be a stylish addition.
As a separate element
The vest is not just an addition to the basics. It can become a completely independent element of clothing. The long black leotard with a garnish of ostrich feathers requires almost no additional accessories. Such clothing is suitable even for a gala dinner or the red carpet.
Bright red appearance
An image that will definitely attract attention and will become a bright spot against the background of gray everyday life. Stylists suggest wearing a bright red outfit this spring for a total look. A classic scarlet chiffon blouse and a suitable long pleated skirt are not in themselves a choice for the modest ones.
Complement your stylish outfit this spring with a red oversize cardigan with a wide raspberry insert. This image will suit both fragile ladies and will become a variant of a modern look with a vest for overweight women. The atypical length – just above the knee – will visually stretch the silhouette and hide the extra inches in the thighs. The resulting V-neckline, due to the vest fastened with a button, will visually narrow the waist area. And, of course, monochrome is a faithful helper in the fight against excess inches.
Try to combine things that at first glance seem incompatible. Celebrate spring with style.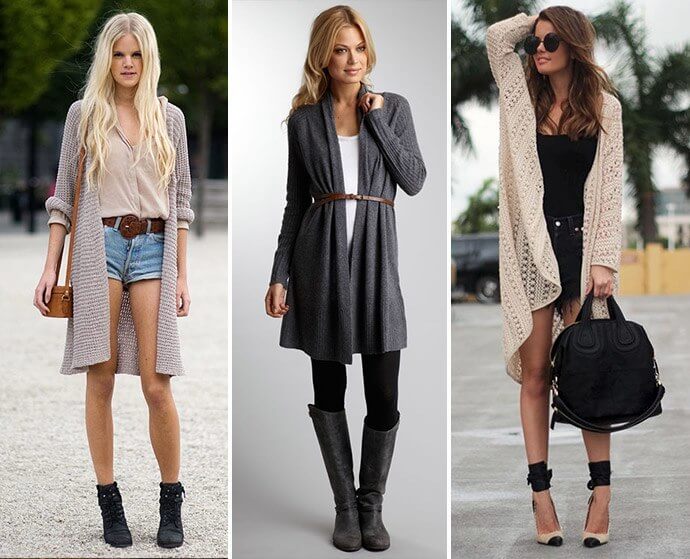 The most current color ranges for vests for spring-summer 2022
In 2022. a summer look is unthinkable without lush green . Add a piercing bright accent to your outfit! This color is especially relevant for the spring-summer season! After all, it is during the warm season that we, more than ever, want to look bright and vibrant. Add color to your outfit with a cardigan. Combined with neutral pastel colors, a bright green vest will add freshness to your look, and dressed on a white background will become a spectacular accent. The emerald dark green shade, which came into vogue last fall, has also not lost its popularity.
In addition to green, all shades of pink are relevant this season, from soft pastel to screaming fuchsia, as well as some variations of blue. In particular, muted blue, cornflower blue, sky blue and aquamarine were widely presented on the catwalks. And, of course, do not forget about the classics. White, gray, cream, navy and black tones are easy to combine with many colors and prints. The classic vest can effectively complement your look in a discreet way.
Modern vest prints for the spring – summer 2022 season
A well-chosen print can add charm to the simplest image.
Speaking of prints, it is worth noting the following trends:
Floral print – different variations of floral patterns or large playful flowers – the choice is yours. Under the auspices of the floral print, the Dolce & Gabbana collection was released under the name "Caltagirone".
Geometric, abstract or ethnic pattern – such coloring can add charm to even the simplest everyday look. The whole variety of geometric prints was perfectly revealed by Tommy Hilfiger in the spring summer 2022 collection.
Ribbon – this print in the spring-summer 2022 season is one of the main trends. The wide strip is especially popular. Such a print will allow you to visually correct the figure: a vertical strip on an elongated vest will make you taller and thinner; horizontally will help balance the upper and lower body, and will add volume to the thighs. A stripe that includes more than two colors looks very interesting on clothes.
Pop art – inspired by the art of the middle of last century, many designers in 2022. paid attention to patterns with a pattern on the fabric in the style of pop art. A playful vest model in this style will not go unnoticed.
The modern decor of vests spring summer 2022
In the spring of 2022. the bright, abundant decor in the clothes became an absolute hit at fashion shows. Designers never cease to amaze us with new creative solutions. This season for decoration are actively used: hand embroidery; lace; sequins; beads; metal elements.
Interestingly, many designers are not limited to one type of decor and sometimes successfully combine all the proposed options. Particularly impressive are the works that combine two leading trends: floral print and embroidery. The playful voluminous flowers create memorable accents and mood for the whole look. Vests decorated in this way at the beginning of the season won the hearts of all ladies.
Lace or chiffon is often used to decorate the hem and sleeves of a vest. The lace inserts on the product look spectacular. This season they were actively used by Karen Millen and Dolce & Gabbana. Also, in some models, lace is placed on the fabric of the vest, creating a layering effect. This option will be suitable both in everyday life and in the evening. Sequins and beads, which are successfully used in decoration, remain in trend. Such a decor should be playful. A thin thread of beads or sequins on the hem of the product will go unnoticed. But vests decorated with sequins all over the area look very bright and comfortable – put it on a casual dress and the image immediately transforms into an evening. The beads are good in combination with embroidery, the pattern looks voluminous, rich and therefore more refined.
Badges and stripes on clothes are an interesting new trend in fashion. They are used especially actively for decorating denim items, including denim vests. Such decorations immediately create a positive naughty mood around them – a great option for the warm season.
Conclusion
The vest triumphantly returned from the past, shining with new colors. The designers breathed new life into it. The modern element of the wardrobe will become a noticeable accent of the image, refreshing the look and diversifying the style. Try to combine things that at first glance seem incompatible. Creative offers you a wide variety of vests that will refresh your appearance. Celebrate spring with style!