This is the first electric facial cleansing brush I own, and I'll explain why I haven't tried it before, after years of being popular. I have problem skin, which is quite oily and requires a lot of care to look good. Cleaning it of makeup, sebum and dirt is one of the most important things to keep my face in good shape. By the way of logic, I realized that cleaning with a sponge or brush is much more effective, whether we are talking about a face, body or anything else. The cosmetic product can clean perfectly, but it will not clean perfectly heavy makeup, for example. I've been a fan of some sponges, gloves and facial cleansing brushes for years, but I've never tried electric because they seem too aggressive to my skin. So this type of technology seemed to me,
This device not only cleanses the skin, but also massages the face, has an anti-aging program with heating and serves for even more effective application of serum. There are 4 vibration modes. Some are more gentle and others more intense.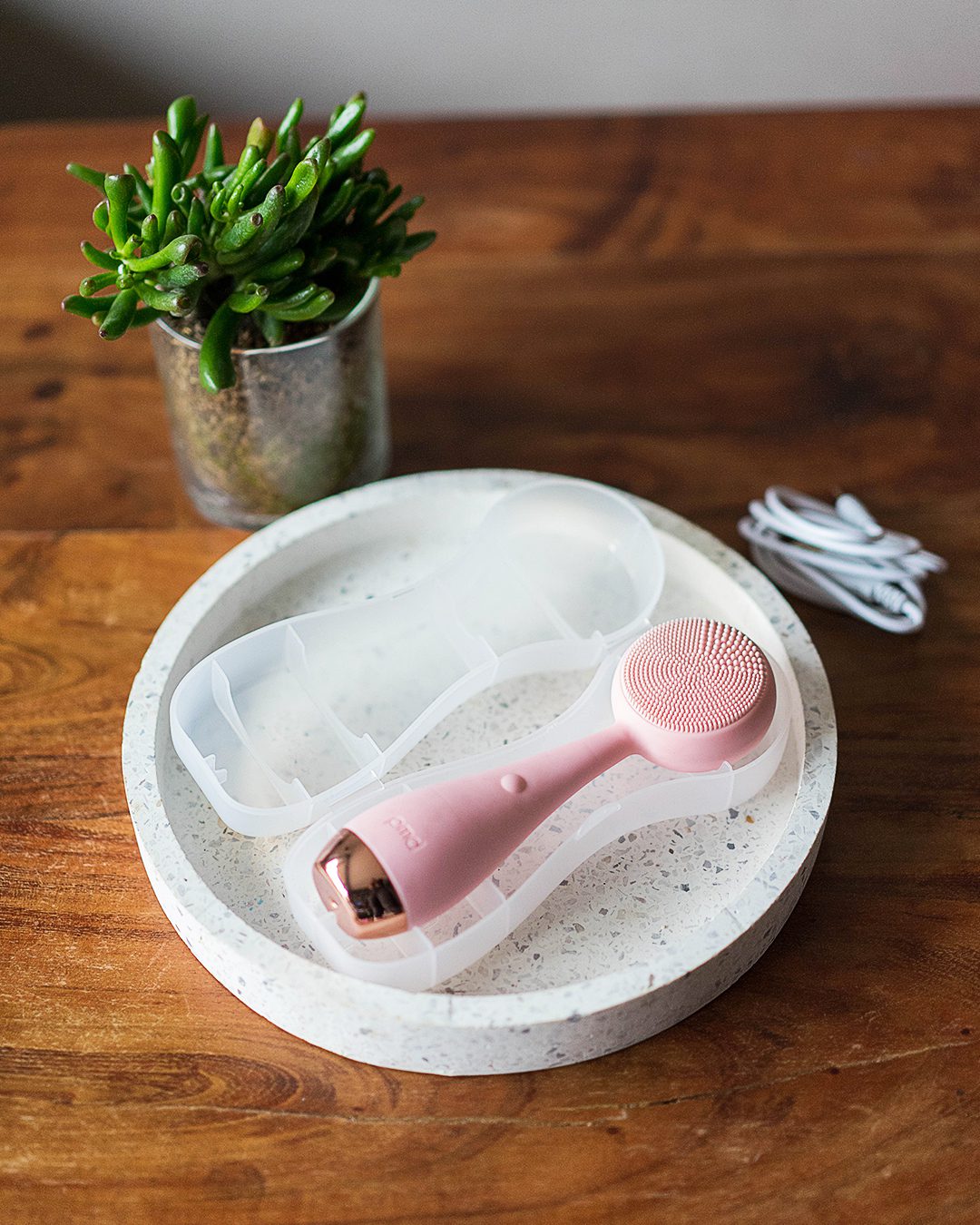 What are my impressions of 

the PMD Clean Pro facial cleanser

 ?
The design of the device is extremely aesthetically pleasing

 and it definitely grabbed me. When I picked it up, I felt that the 

materials were also of high quality. It is very pleasant to the touch! 

It came in a very compact package that includes only the 

appliance, charging cable and storage or travel box

 .

It was very nice the first time I used it

 . In some areas I pressed more and it felt weird, but over time I learned that there was no need to put pressure.

After rinsing and drying, 

I feel the skin somehow more vibrant and soft because of the vibrations and massage movements

 . I love massages, although I rarely give them to myself, but I used to do it on my face with my fingers, and now with the brush it is much easier and more effective. I have come across articles about facial care for Korean women, because we know that they have amazing skin and their cosmetics are also known for their quality. Korean women must include facial massage in their daily or weekly routine.

The skin is 

very well cleansed and rested

 . I can't say that it was cleaned perfectly, because 

passing with a cotton swab after that, there are some remnants of fondue, although a little

 , but who uses Estee Lauder's Double Wear knows that without a tonic or micellar water everything falls hard.

My favorite part is applying serum

 . I don't know why, but there is something very special about it. Relaxing beauty ritual at home! Yes! 🙂 On the back of the brush and rose quartz, which at the touch of a button begins to heat up. I apply a little serum on the device and on mode 3 or 4 I start massaging the face and with that I apply serum on the skin. 

It is extremely pleasant and I think the effect is much stronger because it is applied by warming and vibrating. I adore him!

I definitely enjoy using the device and I am glad that it is compact, because I also wear it when traveling, because I am used to it.

The battery lasts a long time

 , so far I have charged it only once when I received it, and I have had it for more than a month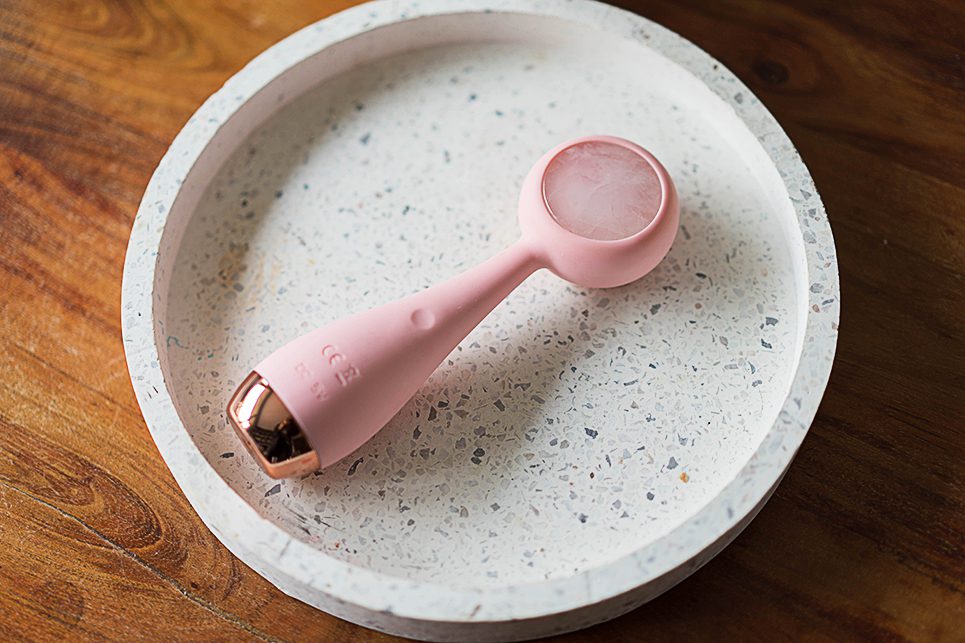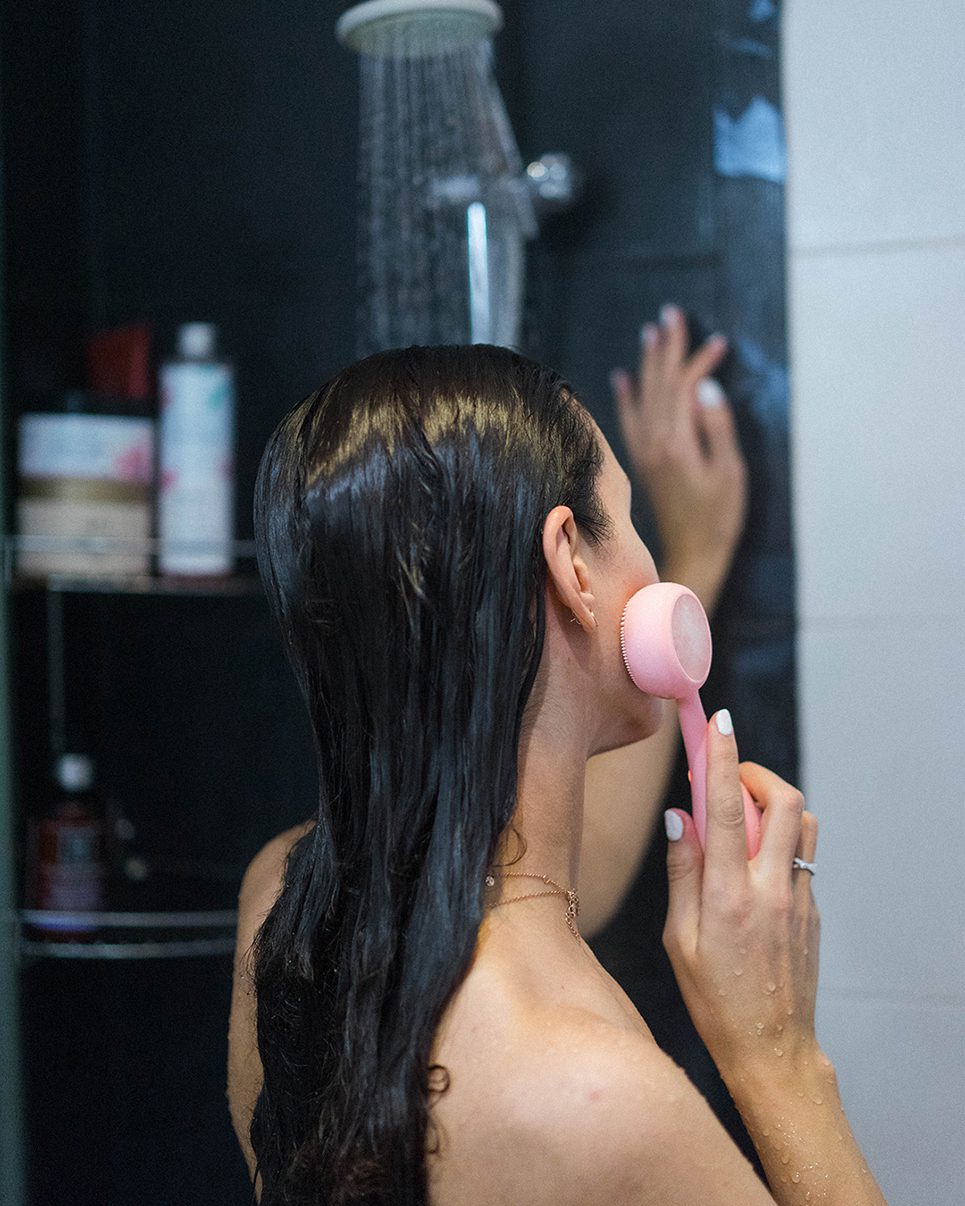 My conclusion is that as a fan of perfect skin, the PMD Clean Pro device does a lot of good things for it and I am very happy to use it. I have no basis for comparison with other electric brushes, but for me this one is great, because the massage functions with heating and applying serum are great and irreplaceable.